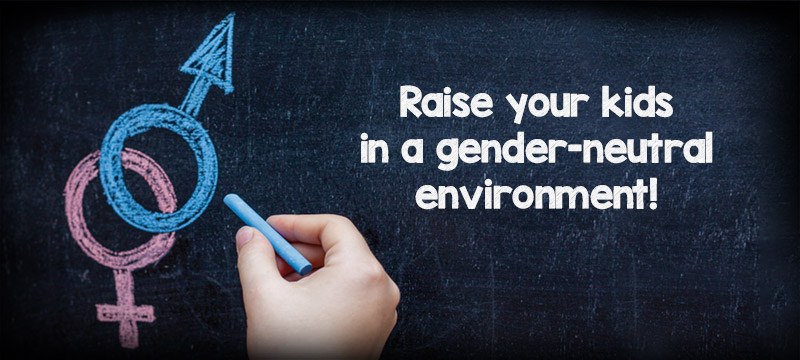 Gender equality is a human fight, not a female fight.
A vital aspect of education is to teach children the key aspects of gender sensitivity, including respect for the other genders. Youngsters should be trained in this critical aspect of life both at home and in the classroom. After all, studies have revealed that the attitude towards gender is formed at a very young age. Children are quick to internalize gender roles, norms, discrimination and stereotypical behaviour by observing their parents, family members, teachers and caregivers. Gender discrimination is often the root cause in the perpetuation of inequalities, neglect, abuse and even violence.
In view of the above, proper 'conditioning' in the formative years is very important to train the young minds towards appreciating gender diversity and respecting others for their potential and not on the basis of their sex.
What is gender sensitivity?
By definition, it refers to 'the process by which the children are made aware of how gender plays a role in life through their treatment of others. It manifests itself in recognizing privilege and discrimination around gender, especially women. Gender sensitivity training is used to educate the impressionable minds to be more aware and sensitive to gender with regard to all aspects of their lives'.
Let us look at a few basic ways by which homes and classrooms can be regarded as conducive platforms for gender-sensitive conditioning.
At home
The concept of developing gender sensitivity begins at home. It is important for gender-aware parents to:
Treat their sons and daughters as equals.
Encourage the children to play with gender-neutral toys.
Educate them about gender and respect the opposite sex.
Encourage them to play with the other gender.
Providing the children with the opportunity to express themselves as well as answer their questions, in a bid to promote gender sensitivity.
At school
To ensure gender-sensitivity in schools, the Ministry of Human Resource Development and the Ministry of Women and Child Development have collaborated with the National Council of Educational Research and Training (NCERT) to ensure all textbooks follow a gender-neutral pattern.
The teachers play a very important role in promoting gender-sensitive classrooms. Some of the tried-and-tested methods employed by them include:
Encouraging students of both genders to be class leaders.
Forming "mixed" groups for activities, without any gender bias.
Making both boys and girls do all tasks equally in the classroom, such as cleaning, moving furniture, getting things for the classroom, etc.
Conducting events and activities that allow both genders to work collaboratively and respecting the needs of the other sex.
We focus on life-skills along with academic excellence
Ruby Park Public School (RPPS) has created a niche for its progressive approach and commitment to excellence. Striving for holistic education, there are several Positive Behaviour Management measures adopted by this institution, one of the vital ones being gender sensitivity counselling. The strong management and experienced faculty are responsible for imparting liberal and all-round education to nurture future-ready and responsible human beings.
For more information, visit www.rubypark.com