Dear Parents,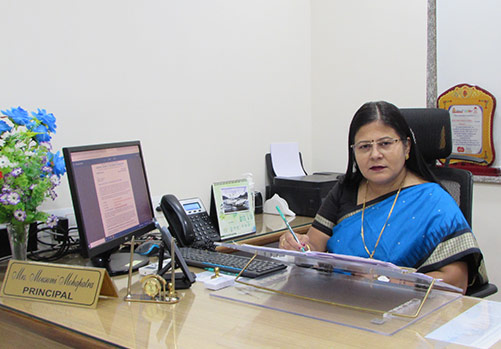 "Education is the most powerful weapon which you can use to change the world." – Nelson Mandela
Our constant endeavour at Ruby Park Public School has always been to not only inculcate important life skills like discipline, empathy and integrity in children but to produce conscientious leaders of tomorrow who will be kind and good to everyone whom they meet on their way up. The 'TEAM' is one active co-passenger enabling holistic growth and development through a progressive curriculum, innovative instructional practices and character building processes, following multiple learning styles.
Our best -in-class infrastructure and facilities are aimed to provide the best all-round intellectual, moral and academic education so that children grow with a holistic approach and become responsible citizens who embrace diversity and empower everyone.
Having an excellent handholding of a parent institution like Delhi Public School Rubypark, coupled with focused approach of a cohort of experienced faculty we train young minds with aplomb and dedication to fly into finer horizons, yet carve a separate niche and this has always been the mantra of our institution.
RPPS is a well-knit family where parental care raises each child in an atmosphere of cordiality, mutual trust, care and concern to ensure children become academically modern, deeply empathetic and truly humane.
As a Principal, I strongly feel that education should be a harmonious blend of academic acumen and creative effervescence to empower our students grow as strong and reflective individuals. In our quest for wisdom, goodness and excellence, I thank each parent who have been a part of this onward journey in fostering a strong foothold in education, culture and moral fabric for our children so that they truly become worthy global citizens someday.
Wishing all our children a happy and successful journey of learning!
Warm regards,
Mrs. Mousumi Mohapatra