Inter-house elocution competition- Muskaan
Congratulations Dhriti Ghosh of Class 5, for your well- deserved success in winning the 2nd prize for inter-house elocution competition- Muskaan arranged by Prabha Khaitan Foundation. So pleased to see you accomplishing great things.
HEARTFELT CONGRATULATIONS TO YOU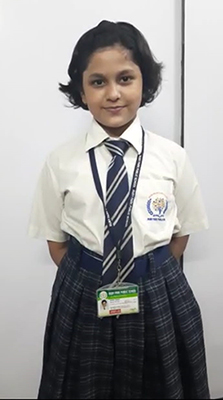 BITM EVENT
Students of classes 8 and 9 of Ruby Park Public School participated in a Popular Lecture cum Discussion and Open-House Quiz Competition on 22nd April, 2022, on occasion of the Earth Day at Birla Industrial and Technological Museum.
In the Lecture cum Discussion our students participated very actively and in the Open-House Quiz competition Aashi Arya of Class VIII answered the questions of the Quiz competition and won individual prize.
Conserve My Planet Workshop 2021-2022
HEARTFELT CONGRATULATIONS TO Anjali Pradeep and Nripesh Rout
Nripesh Rout of Class-6A has been awarded as the Green Star for saving 210units of electricity in the entire Kolkata region.
Anjali Pradeep of Class-6A also qualified for the final round of Green Championship for model making on the topic- Cut down carbon footprints.
Organization – Schneider Electric driven by Sharp NGO
Inter School Pre Primary fest Abhivyakti 2021-22
Congratulations
Anvika Pradeep for securing third position in Mono Act. We are proud of you and your accomplishments.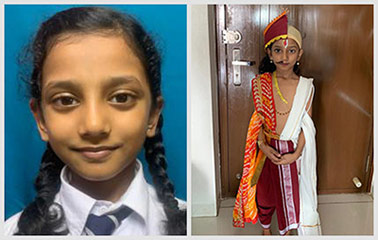 The E-Waste Awareness Festival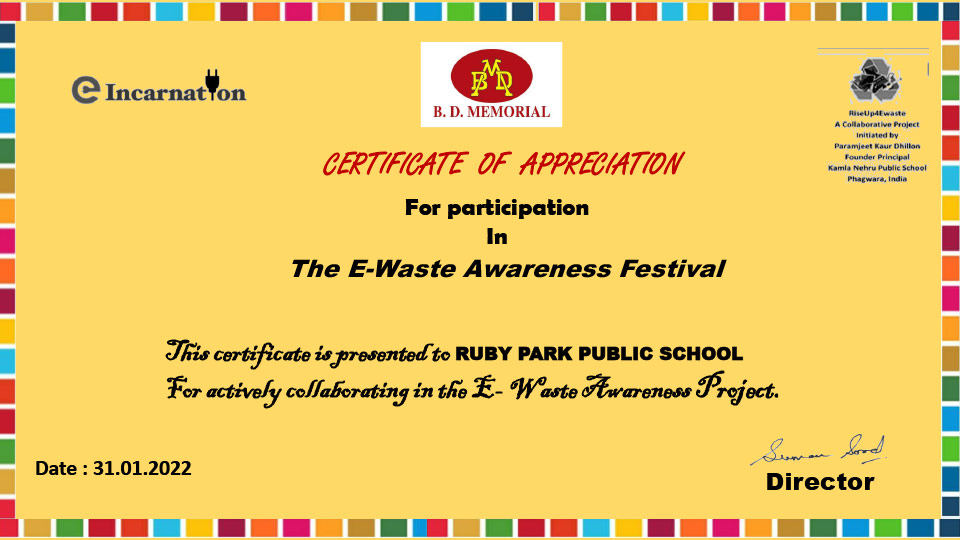 Maths Brain Benders Competition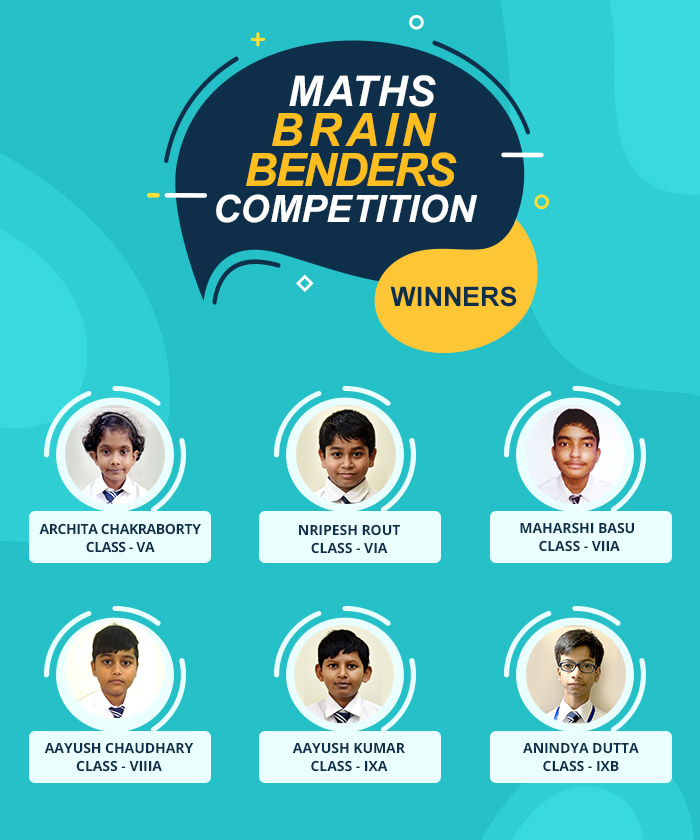 Maths Puzzle Competition

The anthology 'Lockdown Chronicles' event commissioned by Flairs and Glairs
We are glad to inform you that Sudiksha Choudhury of Class 4 of Ruby Park Public School was invited to participate in The anthology 'Lockdown Chronicles' event commissioned by Flairs and Glairs (Publishers: https://www.facebook.com/flairsandglair)., to write a book, which got selected for getting published.
The main theme was to write stories, narratives or personal experiences centered around the lockdown because of the pandemic.
The book was launched on 30th July and will be available on Amazon from the 12th of August.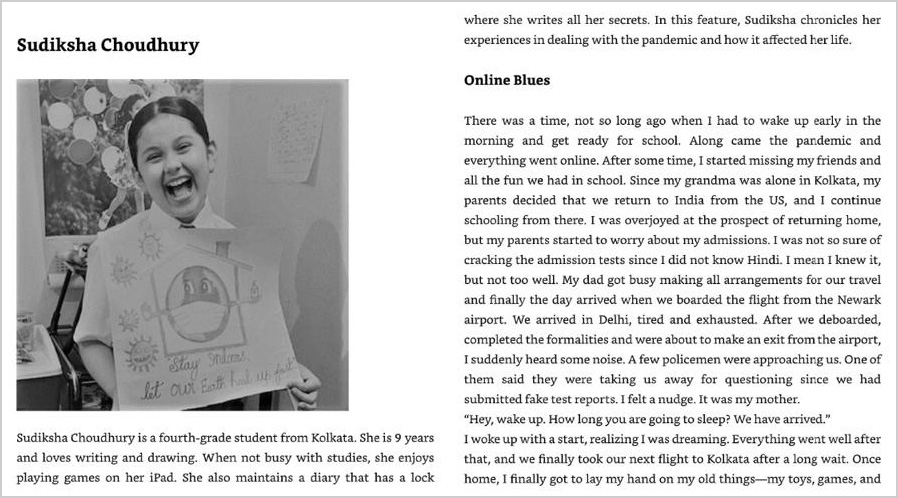 Hummingbird Hindi Olympiad, MAR 2020
Ruby Park Public School is glad to announce that 3 of our students have received Gold Medals in first round of the Hummingbird Hindi Olympiad..
Tanish Madnani – Class I
Skanda Kumari – Class V
Aritra Adak – Class VII
received gold medals.
Ayaan Ahmad khan – Class I
Samar Saha – Class I
Shubro Pratim Roy – Class I
Alok Anand – Class III
Aryan Raj – Class III
Upendra Kumar – Class IV
Akriti Nishtha – Class IV
Akansha Mazumdar – Class IV
qualified for second round.
National Award, JAN 2020
Ruby Park Public School is glad to announce that Mr. Sudip Chatterjee (Tabla Teacher) is the award winner of "National Award" in Excellence in Tabla from North Delhi Cultural Academy on 27th January 2020.
IT Quest (Impact Assessment I), OCT 2019
The students of classes III to VIII had appeared for the IT Quest in the month of October. The results for the assessment have been declared. The highest scorers of each class have received a certificate from NIIT.
Adwitiya Das and Sonam Soren – Class III
Nripesh Rout and Suryanshu Chowdhury – Class IV
Raya Hazra – Class V
Affan Kausar Khan – Class VI
Shyalona Ghosh – Class VII
Soumya Ranjan Mahakul – Class VIII
received the certificates.
Congratulations folks!
All Bengal Junior Genius Contest, Sept 2019