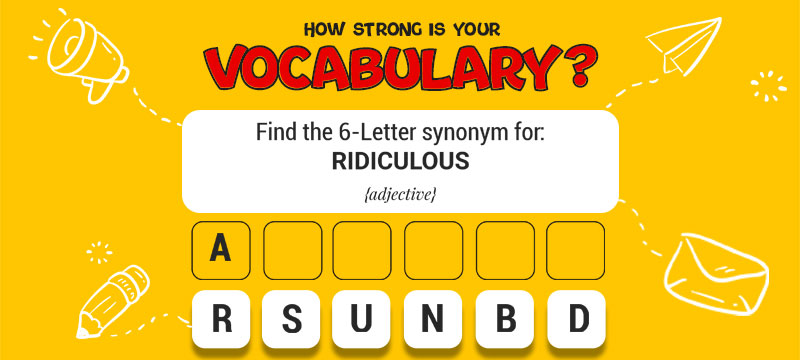 Life is tons of discipline. Your first discipline is your vocabulary; then your grammar and your punctuation

– Robert Frost
What is Vocabulary?
Vocabulary is commonly defined as "all the words known and used by a particular person" (1). It is essentially a set of familiar words in a person's inventory of expression of a particular language. An extensive vocabulary is a fundamental tool for communication, articulation and acquisition of knowledge. The English Language is one of the most voluminous of all languages. It offers a plethora of words for vocabulary building. (2)
Vocabulary Building Stages
Vocabulary building starts in early childhood. Babies begin to identify natural objects from pictures as early as nine months. Object–name cognition and coordination happen between 24-36 months and is related to quality by adding descriptions and narratives between 36-48 months.(4) During this period, vocabulary enhancement is critical. So the child should be exposed to a variety of stimuli in the environment. A vibrant classroom with objects, pictures and colours in a playschool classroom enriches the child's quest for new words and more. By age 6, a child would know about 1500 words. This is directly related to achievement in school, the ability to read, think about the world and unlimited access to new information. (3)
Types of Vocabulary
Vocabulary is built throughout lifetime. Mother Tongue or Native Language is the maiden vocabulary learnt by any individual and the mastery of which may vary upon individual usage. Between the ages of 20 and 60, people know about 6,000 words, an average of one every day. Commencing with Listening Vocabulary at infancy, the child graduates to Speaking Vocabulary, moving away from gestures to verbal expressions, and Reading and Writing Vocabulary as formal education advances. This pattern of Vocabulary growth and building continues for a lifetime. Revisions in vocabulary are evident today due to peer chain techniques resulting in Abbreviated Vocabulary for ease of usage on WhatsApp and other chatting applications.
Linguistic significance and specialized usage are attributes to the emergence of Lexicon or Focal Vocabulary.
Building a Better Vocabulary
Building a better vocabulary is an ongoing endeavour. At Pre-school, using theme related game boards, alphabet blocks related games and clue related games may be therapeutic for word building. A child should be encouraged to enhance his vocabulary in various ways as:
Reading frequently and consciously – of newspapers, storybooks, non-fiction, on kindle and others; to learn new words and their usage.
Play word games- like Boggle, Scrabble, Word with Friends, Wordscapes and others. These games are available both online and offline (Board Games)
Use the dictionary and thesaurus – for a holistic understanding of words; both learnt and new.
Use of Flashcards- in classrooms and on online apps; for vocabulary enrichment.
Subscribing to 'Word of the day 'on some web platforms helps to expand vocabulary.
Solving Crossword Puzzles exercise memory and create a quest for new words.
Using Mnemonics for word association to remember definitions and meanings of words and is a beautiful memory tool. For example, VIBGYOR is a mnemonic for the colours of the rainbow.
Encouraging the child to use new words in conversations- especially low stake situations initially with space for trial and error. Repeated usage will assist in vocabulary building.
The above methodologies may be included in the curriculum as an action plan for a more significant impact.
Conclusion
Vocabulary building facilitates the ability to express one's emotions and thoughts more clearly. It enhances thinking and writing skills and is also a critical factor in second language proficiency.
Ruby Park Public School: Your gateway to world-class education
Ruby Park Public School aims at educating and nurturing students to become a strong community of future-ready citizens and leaders of tomorrow. With a holistic pedagogy and delivery methods at RPPS, the students are taught life skills to live responsibly by caring for the self, the people around them and their environment. Being a sister concern of DPS Ruby Park, the school ensures quality education in the academic and co-curricular spheres.
Being affiliated with the CBSE board, it envisages to impart 21st-century skills to its students and maintain a delicate balance between traditional values and modern ethos. The stimulating and peaceful learning environment has stimulated the students to successfully achieve the highest standards of discipline and excellence in their educational endeavours.
Disclaimer:
RPPS blog posts have been written with the information gathered from approved articles and websites online. Our research and technical team strive to provide relevant information through such articles.
References: