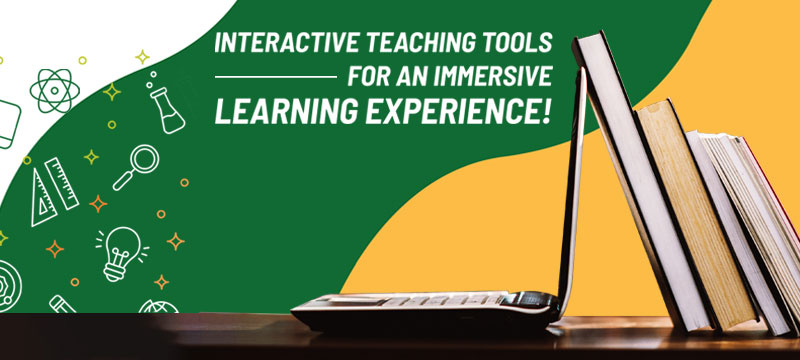 Teaching aids are meaningful and purposeful reference tools used by teachers. They help impart lessons effectively and their usage makes learning more interesting for students. These teaching aids are available in various forms. The most common ones include pictures, videos, charts, flashcards and objects like three-dimensional models or educational toys.
What are Teaching Aids
These tools help the educators to capture attention and also aid in making the teaching-learning process more productive. The prevailing pandemic-stricken situation has made education entirely dependent on virtual classes. In this situation, it has become imperative for the teachers to incorporate these reference tools in the classes. The distance between the teachers and students has increased, and physical interaction is at an all-time low. Reference tools work out to be very powerful to ensure participation and interest among students in the online lessons. They also bolster the level of concentration of the pupils.
Types of Teaching Aids
Visual Aids: Mere verbal instructions by the teacher over a screen can be very uninteresting for a young student. However, if the teacher employs a chart, drawing, postcards, models and real-life examples, they are bound to stir the quest for learning in the students.
Share screen option: Teachers can also use the "share-screen" option to demonstrate articles, e-journals and pictures and videos to the youngsters. These will facilitate the students to comprehend better as they will relate to real-time objects. Their focus is sure to get enhanced as the audio-visual medium is highly captivating. It will also make it easier for the teacher to explain the concepts clearly to the students. As students now get to understand visually, the learning process gets etched in their memory, and the entire outcome is highly positive and enjoyable.
Audio-visual aids: Different online applications like Zoom, Google-Meet, Duo, Skype, etc are all aids to bring the teaching-learning community closer even if they cannot meet or see each other face to face. In fact, these novel technologies have made the process more fun and children participate whole-heartedly.
Online applications: Children get real-time experience with mobile technology and interactive games which helps young learners like them to comprehend better. Online PowerPoint presentations and different applications like YouTube and other online videos also stimulate the minds of children.
Interactive Aids: Quiz, debates are an excellent way to encourage learners and helps in opinion-building. Teachers can also make videos and send it to the children, as well as encourage them to read newspapers daily and make cut-outs of important topics. They can make flashcards, posters and charts to explain different topics innovatively.
RPPS: Learning made fun
The highly experienced and qualified faculty at Ruby Park Public School (RPPS) in Kolkata believe in motivating their students through the usage of these effective and indispensable teaching aids. Being one of the top schools in the city, this CBSE-affiliated institution is known for imparting education in sync with international standards vis-à-vis both the traditional and online methods.
Quality education and holistic development of all the students is what RPPS strives for. The institute has been working tirelessly at moulding and nurturing a strong community of future-ready citizens and leaders of tomorrow who are sensitive to the winds of change yet committed to responsibility.
For more information, visit www.rubypark.com