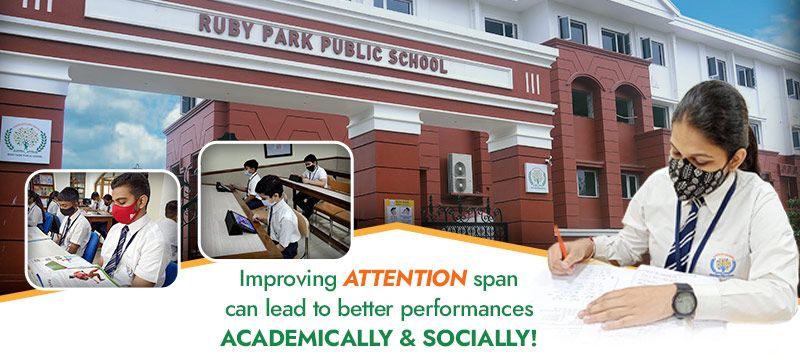 The common issue parents and teachers face with most children and students is their lack of attention. It affects a person's ability to learn new concepts and recall them in the future. Learning is essential for students and adults to comprehend and complete tasks successfully. A longer attention span allows a person to handle social interactions by focusing on the conversation without getting distracted.
There can be more than one reason behind poor attention among the students. While some researchers believe that technological developments have made information available to students, it negatively affects the attention span of the students. Others suggest that attention span is dependent on the nature of the task one undertakes. (1)
Psychological reasons behind poor attention
As mentioned, poor attention may have various causes. It can be as simple as a lack of interest and motivation for the task or resulting from mental health problems (2) –
ADHD (Attention Deficit Hyperactive Disorder) is the most common disorder in children and difficult to diagnose. Children with ADHD tend to act impulsively, making it difficult to focus. (3)
Anxiety and chronic fear can lead to tension, hindering a child's ability to pay attention to everyday tasks. (4)
Depression – Everyone feels sad or uninterested in performing tasks, including children. When a child feels uninterested persistently and stops feeling excited about the things they used to like, it can be a sign of depression. The lack of motivation to do any task causes distraction and hampers a child's mental and physical growth. (4)
Several other disorders like OCD, which stems from anxiety (5), learning disorders, and PTSD, can hinder the attention span of the children.
How to help children improve their attention and retain better?
The reasons behind poor attention can vary, and so can the solutions. Diagnosis of mental illness in children can be difficult as they are ignored as 'normal behaviour' or 'mood swings.' It is important to pay closer attention to their behaviour for early treatment.
Other ways that teachers and parents can adopt for better retention and focus –
Plan activities or lesson sessions with intervals – It is difficult for children to concentrate on one thing. Attention breaks will allow students to focus on different tasks for specific periods, building their excitement to work on something new. (6)
Remove distractions – Try to have a distraction-free environment. With many visual/auditory stimuli, it will be difficult for children to concentrate. (7)
Play memory games – Games are undoubtedly the best way to build concentration. Memory games will combine the two aspects – fun and academics. Such activities will help students focus on one task for a more extended period and help build knowledge. (8)
Include physical and mental exercises – Activities can help develop alertness and concentration. Developing this habit will assist the child in the future with better health.
Ruby Park Public School: Inculcating Excellence
Ruby Park Public School strives to educate and nurture pupils to build a strong community of future-ready citizens and leaders. A holistic curriculum teaches pupils life skills through an education pattern backed by a counselling and disciplinary system that caters to the mental health of the students.
The school aspires to instil 21st-century abilities in its pupils while maintaining a careful balance of traditional values and modern ethos. The pupils have been inspired by the refreshing and serene studying atmosphere to reach the most outstanding levels of discipline and achievement in their academic endeavours.
Reference: